Dear MLS Subscriber,
The WCAR Board of Directors has made a few revisions to your MLS Rules and Regulations.
A revised copy of the MLS Rules and Regulations has been uploaded to your MLS under Resources, Documents.
The summary of changes are as follows:
Change rule "Status Change"-Timeline for Pending and Contingent from 14 days to 48 hours.
Remove "Coming Soon" rule #13 adding reason for no showings to private remarks.
Change rule "Unallowable Data" to time to correct is none and add 1 warning per licensee.
Add to rule "No Photo" 1 warning per licensee
We have also created a handy flyer that shows all the rules and fines At-A-Glance.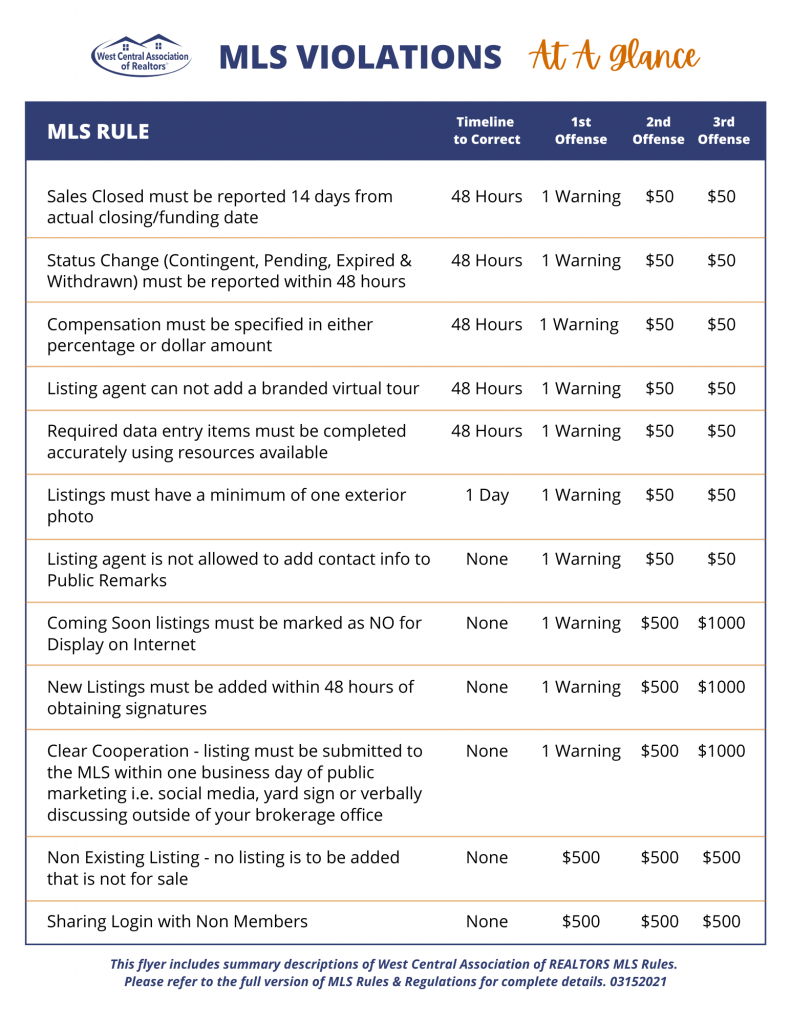 These revisions are effective April 1, 2021.
Please call our office if you have any questions.