Get to know your candidates for the 2022 Board of Directors elections.
During the month of September we will be promoting the candidates so you get to know them and their vision for our board.
Additional candidates for the offices to be elected may be placed in nomination by request, signed by the candidate, with the Executive Officer, two (2) weeks before the election.
No candidate shall hold more than one office position at a time.
Voting Schedule
Voting will take place online from October 1, 2021 – October 7, 2021.
In person ballots may be turned in to the board office between October 5, 2021 – October 7, 2021.
The winners will be announced at our Annual Membership Meeting held the evening of October 7, 2021. Location TBD.
2022 WCAR Board of Directors Candidates
President Elect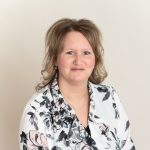 Jaylene has been a REALTOR for ten years. She has a blended family of four children, two grand children and her fiancée. She enjoys crafting, family time, a good book or movie.
Her goals for the board are to continue growing involvement and participation of our members.
Jaylene has served on the Election Committee, Community Service, MLS Committee, RPAC Committee, Professional Standards and Executive Committee.
Vice President (One to be Elected)
Joseph Has been a REALTOR for 25 years. He is married and has two adult children. His interest include wood working, hunting and fishing.
His goals for the board are to continue to serve the membership to the best of his ability while maintaining professionalism and following the standards of Ohio REALTORS and the National Association of REALTORS.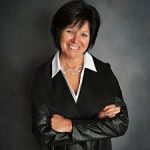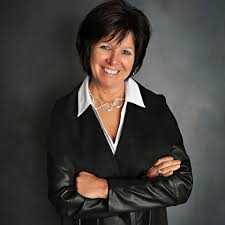 Elaine has been a REALTOR for ten years. She is married with three children and seven grandchildren. She enjoys spending time with family and playing music. She has been an Auctioneer since 2013.
Her goal for the board is to help other members reach their goals.
Elaine was REALTOR of the Year in 2017, has served on the RPAC Committee in 2018, attend the Ohio REALTORS convention and was accepted into the Leadership Academy in 2019.
Board of Directors (Three to be elected)
KRISTIN ARCHER, BINKLEY LIMA
Dalton has been a Realtor for 2.5 years. He is the youngest of three, his older brother and sister both live in Columbus. His parents, John and Karen, live in Indianbrook and have lived in Shawnee since they got married.
Besides selling real estate, for what sometimes feels like 100 hours per week, he loves to golf, hang out with his dog Scooter and travel.
Dalton's goal for the board is to bring in a fresh view of the challenges members face as REALTORS. To lessen the challenges, act efficiently and ultimately make our board great as it is!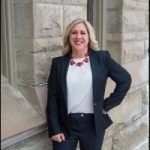 Amber has been a REALTOR for five years. She is a mom of four, ages 10-23. She enjoys travelling and paddle boarding.
Amber's goals for the board are to add additional training and networking opportunities, and to find adaptable strategies for the current market environment. She is a firm believer in developing relationships and encouraging each other.
Amber is currently on the United Way board and is the previous Co Chair for the Relay for Life in Van Wert.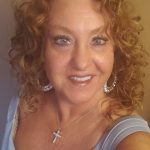 Veronica has been a REALTOR for 29 years. She is the adoptive parent of a special needs child and enjoys real estate activities, caregiving, reading, music and helping others.
Veronica's goals for the board are to be known for our professionalism and integrity. She believes there is room for improvement!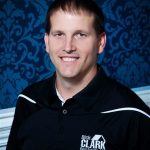 Rick has been a REALTOR for 19 years. He enjoys spending time with family and friends, farming, cooking, gardening and volunteering.
Rick's goals for the board are to continue to improve the services and technology offered to allow members to grow their business.
Michelle has been a REALTOR for six years. She has been married for 20 years and has three children and three pugs.
She volunteers to help make Van Wert a better place. She is the President of the Van Wert Athletic Boosters where she served on the board for five years. She also serves on the Christmas at Fountain Park Committee where they bring free Christmas festivities to Van Wert from Thanksgiving until New Years Day. She was the 2019 Chair for the Van Wert Chamber. A board member for the Van Wert Optimist Club from 2016-2019. She has taught Junior Achievement at Van Wert for the last five years in elementary classrooms. In this role she was able to encourage entrepreneurship in the youth. Volunteering, sponsoring, and encouraging the youth is her passion.
Her goals for the board are to help be a bridge of communication between our board and rural areas/brokerages. (Working in Van Wert can seem like an island sometimes.) Get more involved in board events, encourage others in the area to participate when they can, as they also feel left out.
Michelle has been awarded the President's Club Sales Award each year of having her license.
Ashleigh has been a REALTOR for almost two years. She is married, has three children, three dogs, a snake and bearded dragon.
She enjoys reading and watching movies. Her family spend time together by going camping. They are involved in the roller hockey in Lima and spend most of the year involved with the Exchange Club and her son's Cub Scout Pack.
Her goals for the board are to ensure as much transparency as possible between the board, members and affiliates. She believes the board makes important decisions and would like to provide her perspective for the future.
Ashleigh loves being involved in her community, especially areas that benefit the real estate business. She was named the 2021 Ohio REALTORS "Tomorrow's Leader Today" for the West Central Association.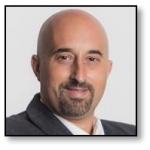 Shaun has been a REALTOR for five years and five months. He has been married for ten years, has one daughter and two fur babies. He enjoys vacationing with his family, cheering for Ohio State and watching the games on Saturday with his father.
His goals for the board are to be the voice of our members and ensure they are taken care of and heard. To keep everyone in the know and help with local community efforts.
Shaun says the opportunity means a lot to him and he hopes the right people get nominated.